WebShop development
WooCommerce WebShop Development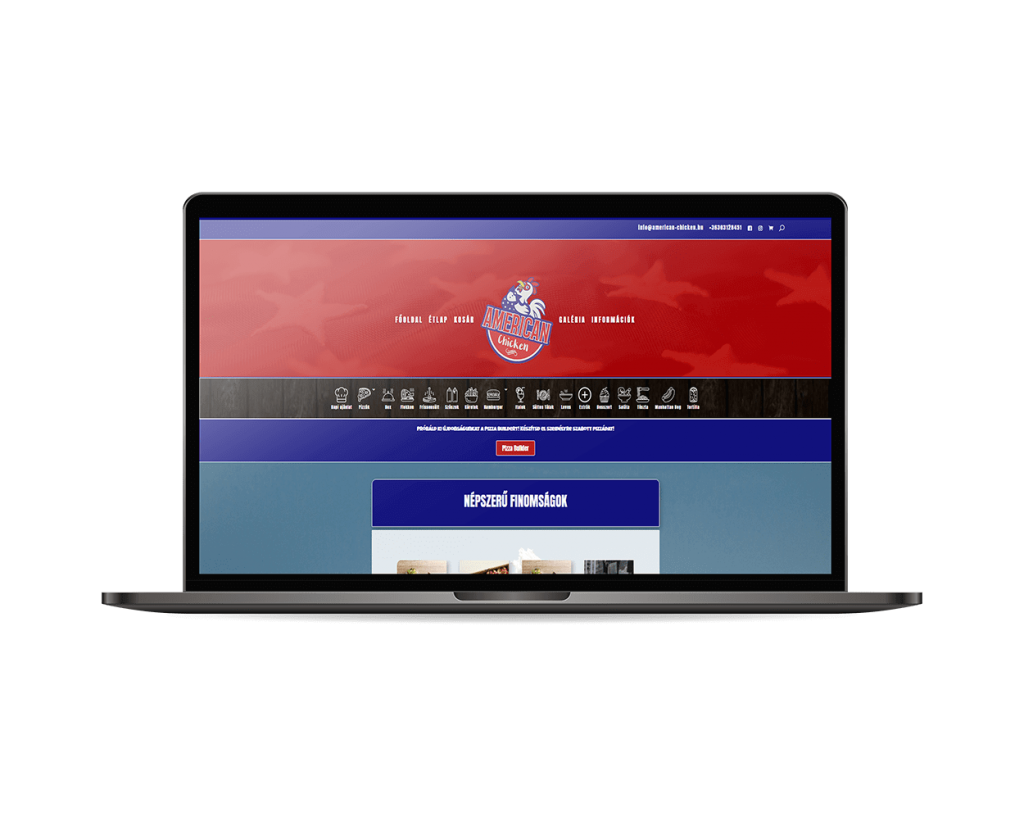 TAILORED FOR YOUR BUSINESS
I am developing your online store with constant consultation. Of course, you can see the development of the shop yourself, so it will definitely be the end result you really want.
Customer-centric webshop development
Build your successful WooCommerce-based webshop with me!

Do you want to boost your online sales and strengthen your position in the digital space? My webshop development service focuses on exactly that! We will design and build your professional WooCommerce-based webshop together, so you can easily sell your products and increase your revenue.

Unique and attractive look. A unique design reflects the personality and values of your brand, attracting and appealing to potential customers.

Optimized user experience. With a simple browsing and shopping experience, you can expect high conversions and satisfied customers.

Flexible product management: the WooCommerce platform allows for easy and efficient product management. You can easily add and edit products, categories and variations in your online store. You can easily manage prices, stock and promotions.

Security and reliability. Reliable and stable webshop technology guarantees smooth operation and fast loading speeds.

Search Engine Optimization (SEO). Achieve higher rankings for relevant keywords, increasing the number of visitors and potential customers.

Performance and scalability. I use a scalable and performance-centric architecture to ensure that your webshop is always fast and available.

Let's create a successful webshop together! Contact me today to discuss your needs and start developing your WooCommerce-based webshop. I guarantee that your online sales will be efficient and successful!
The process of working together
#1
Consultation
In a personal consultation we will discuss in detail your needs, expectations and goals for your webshop, as well as the functionality of your webshop.
#2
Concept
I will develop a concept for your webshop that defines its purpose, target audience, functionality and excellent presentation.
#3
Design
I will create the design of your webshop, including the website structure, navigation and customer-attractive look (this time with a more visual look).
#4
Development
I will start developing your webshop, including coding, building the site, installing the necessary plug-ins and developing the functionality of the webshop.
#5
Testing
Your webshop will be thoroughly tested (together with you) to check that all the functions work correctly and that the user experience is impeccable.
#6
Approval
The site will only be sharpened if you approve it and are satisfied with the result.
#7
Deployment
I will publish your completed webshop on the chosen hosting so that it is available to your customers.
#8
Maintenance
I will maintain and update your webshop according to your needs, so that it is always in the best condition and up to date with the latest developments.
Request a
free

consultation now!
Make an appointment for an informal conversation that can be done in person, online, or over the phone.
Book an appointment
FREQUENTLY ASKED QUESTIONS
Will my webshop be mobile-friendly?

Yes, the completed web store is completely responsive, which means that it can be used perfectly on mobile devices.

What does full administration mean?

Comprehensive administration includes:

Domain and hosting registration administration

Re-registration, change of service provider if necessary

Providing a development server for the duration of the website

Finding and purchasing the necessary accessories if necessary (the cost of the additional accessories is borne by the customer)

Integration of CRM systems

How do I get my own domain?

Domain registration is done by the client as part of the overall administration, but it will of course be owned by the client.

How will I have my own storage space?

The hosting registration is done by the client as part of the overall administration, but it will of course be owned by the client.

What engine is running under the webshop?

The webshop is powered by WordPress and WooCommerce. WordPress is an open source CMS and WooCommerce is an open source ecommerce system. And the design of the website is completely custom-developed, I don't work with templates unless the client requests it.

How much does it cost to create a Webshop?

This cannot be said in advance. It depends on the customer's needs, the size of the webshop, the design elements, functions and various accessories. Therefore, a preliminary (free) consultation is necessary, during which I assess the needs of the client, on the basis of which the price offer is prepared.